Thanks to all of you, Manavis Co., Ltd. is celebrating its 30th anniversary.
We are grateful to all the MSC members and other related parties for our long history of 30 years.
In commemoration of the 30th anniversary, we invited some selected MSC members, some related companies, and the Mayor Urayasu, and had the party of "30th Anniversary of Manavis Co., Ltd." at Sheraton Grande Tokyo Bay Hotel on Wednesday, November 1, 2017.
We invited a famous calligrapher and the party was very memorable. He performed "WA (harmony)" at this 30th anniversary, same as "EN (connection)" at the 20th anniversary and "GI (Justice)"at the 25th anniversary.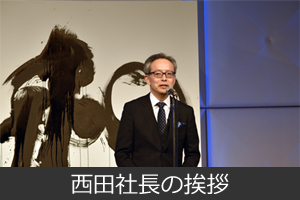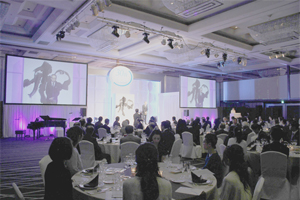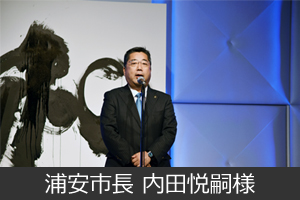 On November 2nd (Thu), we held a festival to commemorate the 30th anniversary at our company.
At the head office factory, we specially opened to public a part of our preparing room and material warehouse that we do not show during a normal factory tour. Our employees had lunch together with MSC members.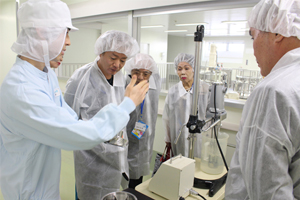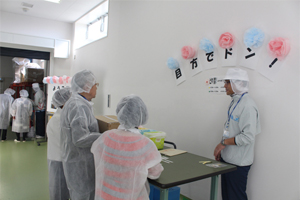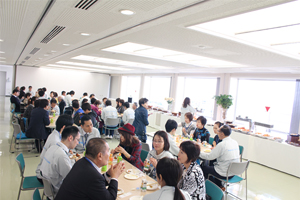 At the Manavis Cosmetics Salon, Satoshi Tsunami, the technical director of Briobecca Urayasu, whose main sponsor is Manavis, gave a special lecture.
In addition, two Briobecca Urayasu players who work at Manavis as employees also participated.